Welcome to the Faringdon Probus website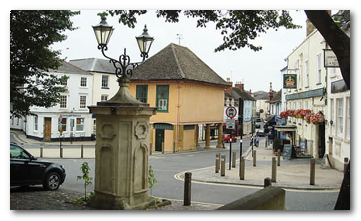 Coronavirus 2020
Your committee has been very busy studying the impact of the present Coronavirus outbreak on our club and the potential risks to our members.
A significant proportion of our members have underlying health issues and fall within the Government's high risk vulnerable category and so, with great regret, it has been decided to cancel all future Faringdon Probus club meetings forthwith.
We will keep the situation constantly under review and will re-establish our meetings programme when it is reasonably safe to do so.
Based upon current published estimates it would appear that this pandemic is expected to become significantly more widespread before any improvements arise.
There is a great deal of information and guidance on the WWW, which we recommend reading , The main recommendations appear to be avoiding cross contamination from people gatherings ( up to self isolation for those over 70 ) and regular hand washing.
If there is any way in which we can assist please don't hesitate to contact any one of us , details can be found on our membership list.
Keep safe!
Purpose of the Club
To provide a meeting point for retired and semi-retired professional and business men, at which they can maintain fellowship with persons of similar circumstances.
Regular meetings held at Sudbury House Hotel Faringdon, fortnightly at 10.30am, usually ending at mid-day.

Coffee is available to purchase pre-meeting, after which there is a talk.

Following the meeting some members gather in the hotel bar for continued socialising.

Partners are welcome at social events; for details see the Calendar page.
Visitors
Welcome at Club Meetings provided they are introduced by a member.